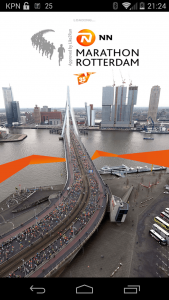 Today the Rotterdam Marathon took place. Also for this marathon, a smartphone app had been developed. I think most users for such apps are the supporters, who want to track their favourite runners, along the side of the route or from home.
There is some innovation, but clearly not much thought was given to how this app would be used, and how this could be made more easy.
Why is this format not good, and how can it be improved?