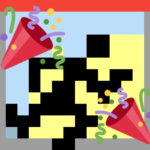 12.5 years ago, in February 2008 RunnerMaps came online, this is the date of the first published route, Rondje Diever (loop around Diever). The first snapshot on the Internet Archive is from 28 February. Good moment to look back. And to look forward. And to celebrate with a nice race!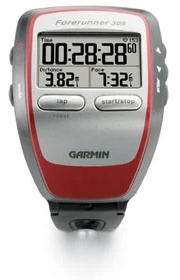 Around that time, there were already a few web sites where you could plan a route. The reason to create RunnerMaps was to be able to upload a route to your watch. I used a Garmin Forerunner 305 and Garmin had the Communicator Plugin to transfer data between a web site and your device. Using these, you could plan a route, send it to the watch, and navigate by following the line on the watch. RunnerMaps was one of the first sites that enabled this.
By now the Communicator Plugin does not work anymore, since most browsers don't support the technique any longer. The last update was from 2014. Recent Garmin devices work differently: you see them as an additional drive on your computer. You simply copy a GPX file to the NewFiles folder to upload a route. Or even better, upload it using your mobile phone and the Connect Mobile app, this will also add Turn-By-Turn directions.
Google Maps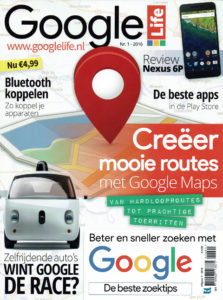 An alternative way to follow a route was using Google Maps. You could make a route on RunnerMaps and open it on your mobile phone in the Google Maps App. That was much easier than planning in Google Maps itself, according to the Dutch magazine "Google Life", that issued a special about creating routes with Google Maps and devoted an article to RunnerMaps (in Dutch):
"As long as Google itself does not make it this easy, this is the perfect place for hikers and runners to create their routes"
"RunnerMaps is very user friendly. You click on the map and the route is drawn before your eyes. Google can learn from this."
Later that year, Google Maps was adapted and it was no longer possible to open a route directly in Google Maps. Fortunately, there are alternatives, you can now simply follow a route in RunnerMaps on your mobile phone. No spoken directions, but on the screen you see exactly where the route is and where you are yourself.
User Friendliness and Innovation
User friendliness and innovation have always remained the pillars for RunnerMaps. Inspired by the well known interface of Google Maps, but making it easier by focusing on creating routes.
RunnerMaps has been among the first to implement these innovations:
direct uploading of routes to your Garmin device;
following paths and bike lanes instead of just straight lines;
enable the creation and use of routes on a mobile phone;
adapting routes by using handles that can be dragged and moved again.
Aside from the specific routing applications, RunnerMaps did more:
display athletic clubs and running groups (in Netherlands and Belgium) on the map;
provide an overview to keep a record of your races and analyse them, originally set up to replace the 'Mile Eater competition' in the Dutch Runners Guide, a booklet that disappeared in 2014 and had this competition where you had to run as many race miles as possible;
soon after the Corona crisis: Virtual Races, not just weekly races to join, but also the option to organise a virtual race for your own group.
Of course, RunnerMaps will continue to develop further. In the pipeline:
more editing options, such as inverting a route or selecting a different starting point;
combining routes and adding locations (registration point, parking, …) for display on the site of the race organiser;
adapting routing preferences, e.g., paved or unpaved roads for running, hilly or flat for cycling;
supporter/premium option, so no advertisements (i.e. more screen left) and more and better background maps. Of course, the free version will continue to exist.
Celebration Run
But first, let's celebrate! On 23 August, there will be a (virtual) celebration run, with distances from 1500 meter to a full marathon. No doubt your favourite distance is included.
This post is also available in: Dutch